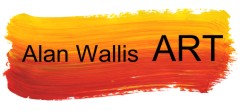 The Artist


Alan Wallis produces original paintings in acrylic on canvas

He trained in fine art at Guildford School of Art in the 1960's, where he was awarded the Thames and Hudson prize for painting.

His current collection comprises 28 flower portraits, still life studies, seascapes and human form studies.

A selected image is painted to order in any size from 2ft to 7ft.